As you all know, Anderson Secondary School's graduation ball was held at the Grand Hyatt Hotel on the 16 November 2007. Let me tell you, the whole PROM preparing process is SO stressful. But now that it's over, we can all breathe easy and indulge in all the memories we made that night.

Everyone looked totally awesome that night. The guys were all smartly dressed and the girls were all dressed to impress. And the hotel was pretty nice. I got my hair done that day and got ready before making my way to the hotel with Halim. Then, we had to seperate since Halim was performing with his band and the classes had to sit together. 4/6 was placed furtherest from the stage. But no hard feelings. Eventhough we had to stand up everytime we need to see the stage. But no worries, because 4/6 was nearest to the food. HAHA!! So we totally attacked the table. I was laughing like crazy 'cos my table had the best people to be with. Our table was table 16 and the people on it were Sharleen, Diyanah, Yoke Cheng, Dawn, Yi Min, Joanne, Shamini, Gaya, Keetha and me. We were supposed to report at 6pm but of course, many were late and moreover, people were more interested in taking pictures. So, the actual event started at about 7.30pm. By then, I was already famished! HAHAHA! Which is one of the funniest things around. You should see us. Keetha, Diyanah, Sharleen and I were all DYING of hunger. But the host kept going on and on and on. We were all clutching our tummies and practically at the edge of our seats, ready to grab a plate and start piling on some food as soon as the host gave us the green light. It was hilarious.

Also, 4/6 received the SWEETEST video EVER!! It was so great. Whoever who did that special video, I thank you from the bottom of my heart. It was so sweet and wonderful. I had tears in my eyes. I can't believe that we're leaving 4/6. I LOVE YOU GUYS!!! I love 4/6 and I swear, I would regret every moment if I had been in any other class or changed my mind and took physics. Because I would never have met such amazing people and made such great friends. To hell to all those people who looked down upon us. Who thought that we didn't have class spirit. Or thought that we had no potential and gave up on us. To hell with y'all. The video was my favourite part of the whole night.

Anyways, this entry will be filled with a WHOLE bunch of pictures. 'Cos it was a night filled with camwhoring. So, I'm gonna post a whole bunch of pictures! And it starts NOW!!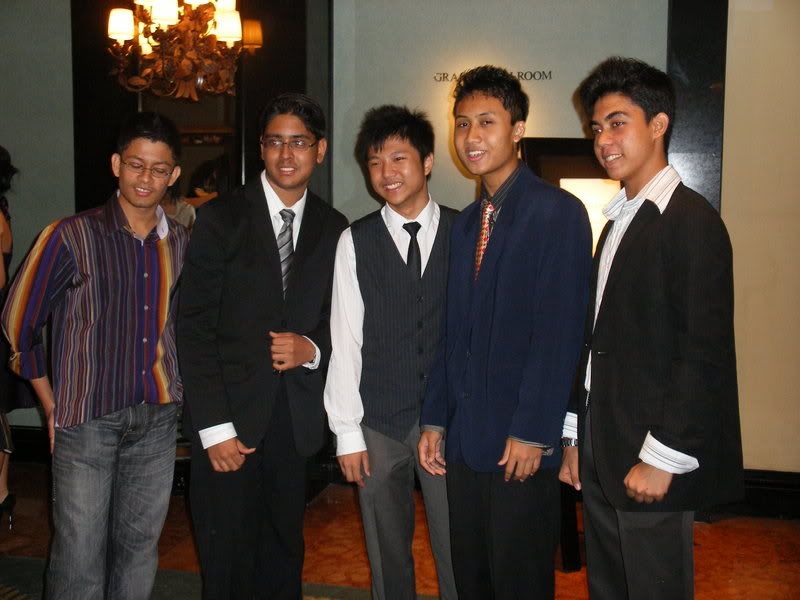 The guys. All looking smart and handsome.






Me, Taufiq, Suffian and Diyanah. Diyanah looks DAMN pretty, right? So much so that she was one of the nominees for prom queen. I thought she should've won but maybe I'm being biased. HAHAHA! =P






Pete looking cute in a vest.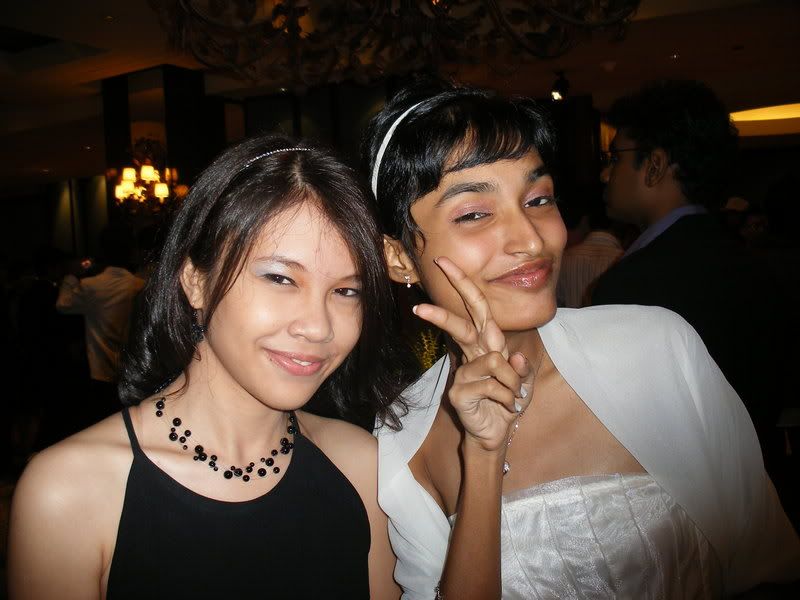 The ever cute and sweet Shamini looking angelic in white! She's the yin and I'm the yang apparently.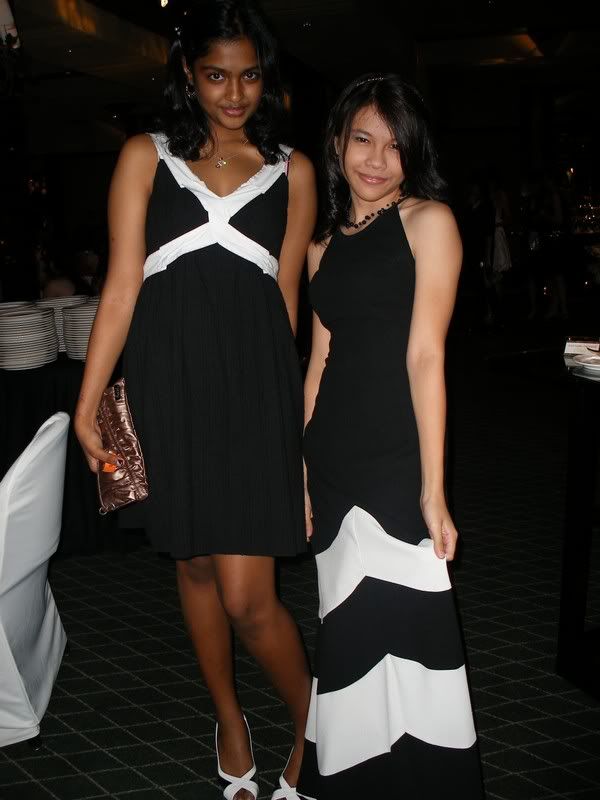 Keetha is DAMN tall. She's already tall in the first place and then she wore heels and towered over the whole hall. She should be a model, lah, seriously. I'm having neck cramps while talking to Keetha! Haha! =P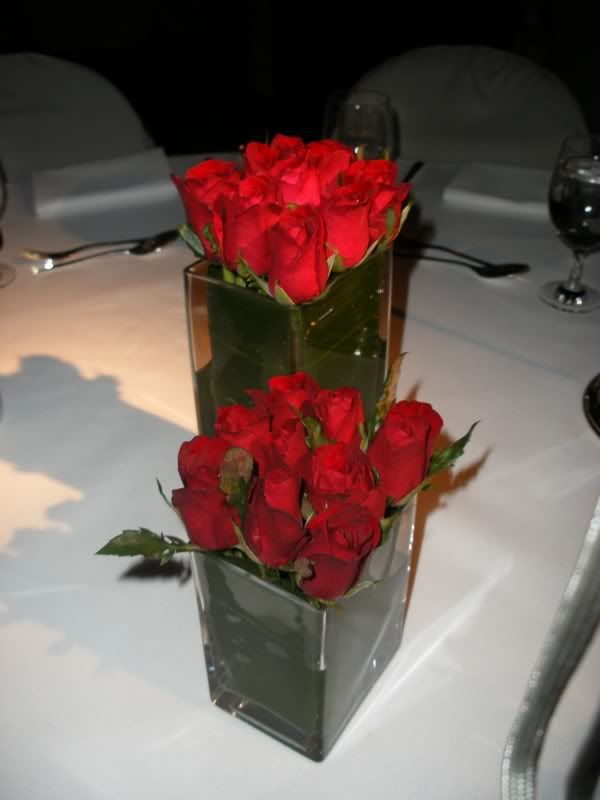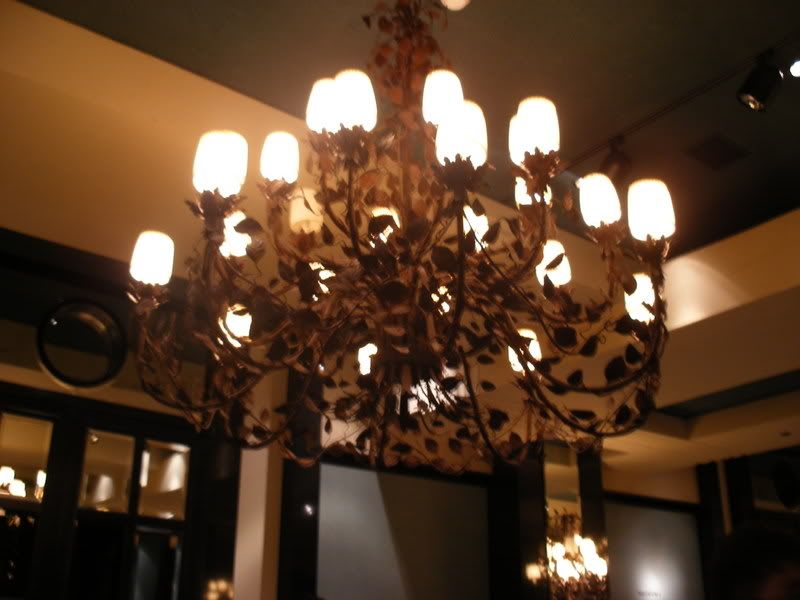 This was the scene in the Hyatt Hotel. Everything looks all grand and expensive. I LOVE the roses! But unfortunately, I couldn't get one. =( Ah, well!






Me, Jenny and Priya. Jenny was looking exquiste in lilac and Priya was looking hot in a red hot dress. =)






Taufiq and I. The Mr Andersonian nominee is looking smart that night!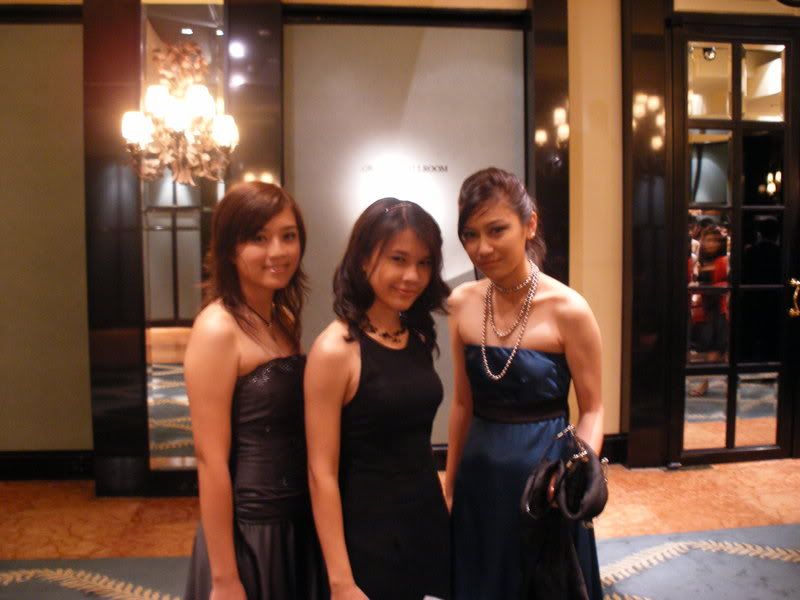 The Charlie's Angels! =D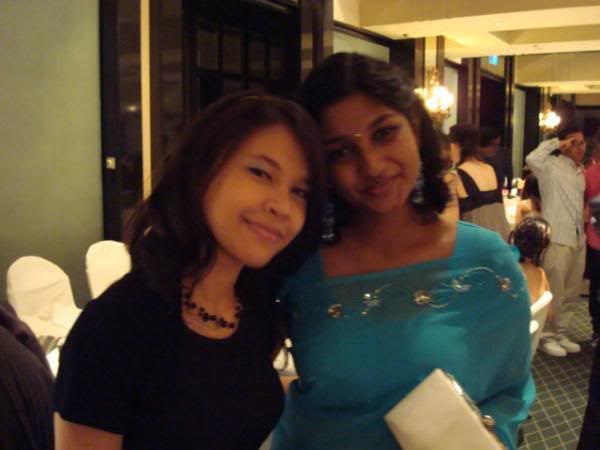 The hot and sexy bollywood star, Gaya and me! She looked totally stunning in her blue sari. Damn individual, lah, that girl! I salute her!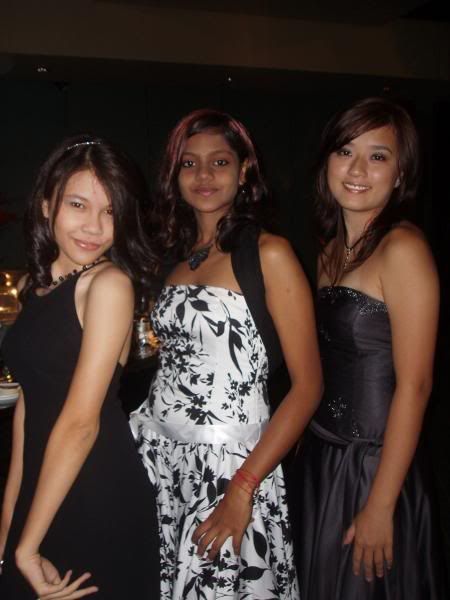 The seducers of 4/6! Hehehe!!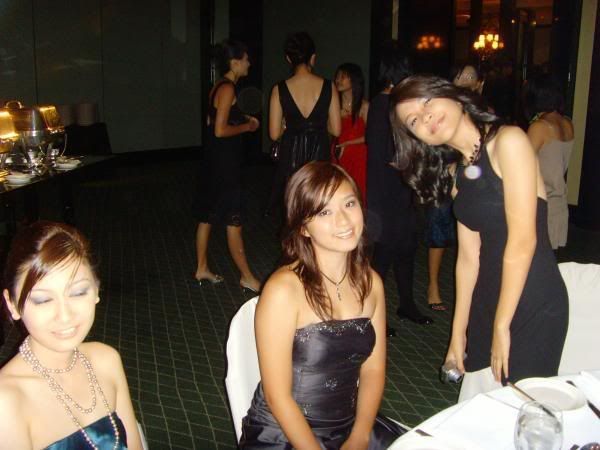 Spasing at our table! I was getting bored and walking around, staring at the delicious looking food.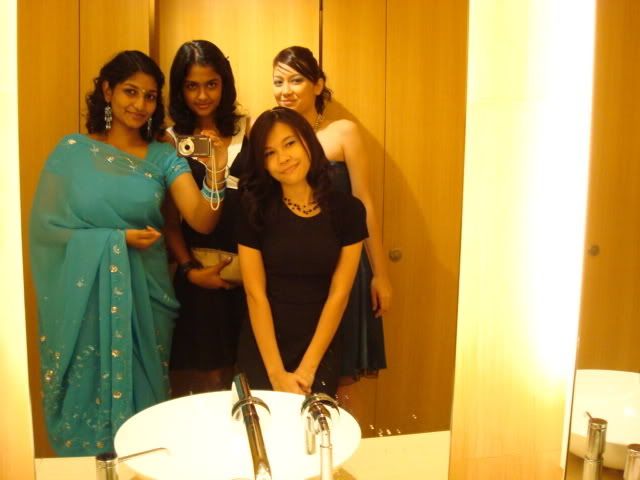 My lovely friends at the really fancy toilet of Hyatt.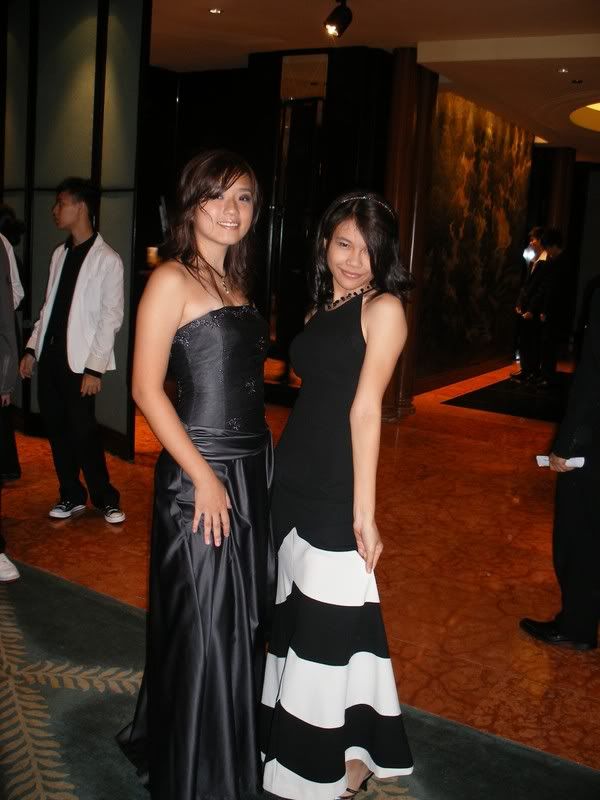 Sharleen and I were one of the VERY few people who ore floorlength dresses. YAYY! *high-fives sharleen* I was at first worried about the whole floorlength thing, but now I'm glad. Being different is a good thing. =)






THE BEST CLASS IN THE WORLD!!!! =D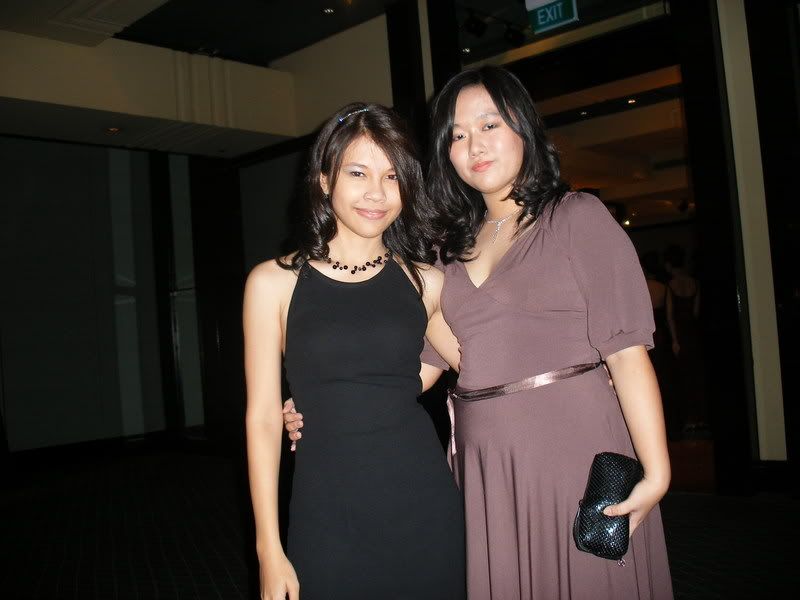 Jenny and me!! =) She was so great dancing the sexy back dance. She's the official ballerina slash dancing queen!






I dunno WHAT the hell we were doing but... I think our drinks were spiked with some sort of drug that made us go totally crazy. And drunk. Seriously, DRUNK!!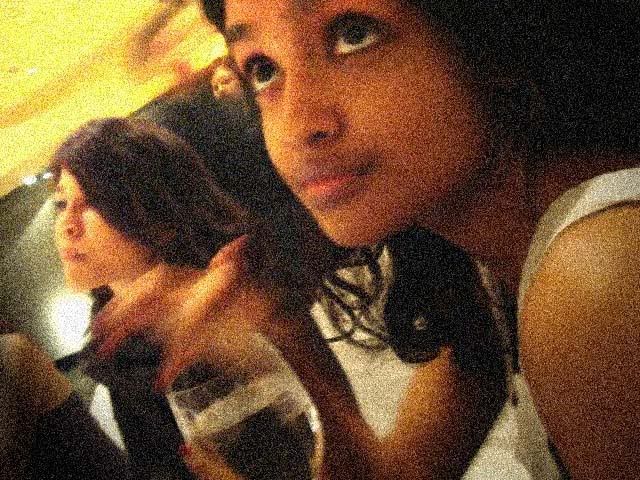 Keetha was drunk too. But even when she's drunk, she's STILL PHOTOGENIC!! You see, lah, this girl! =P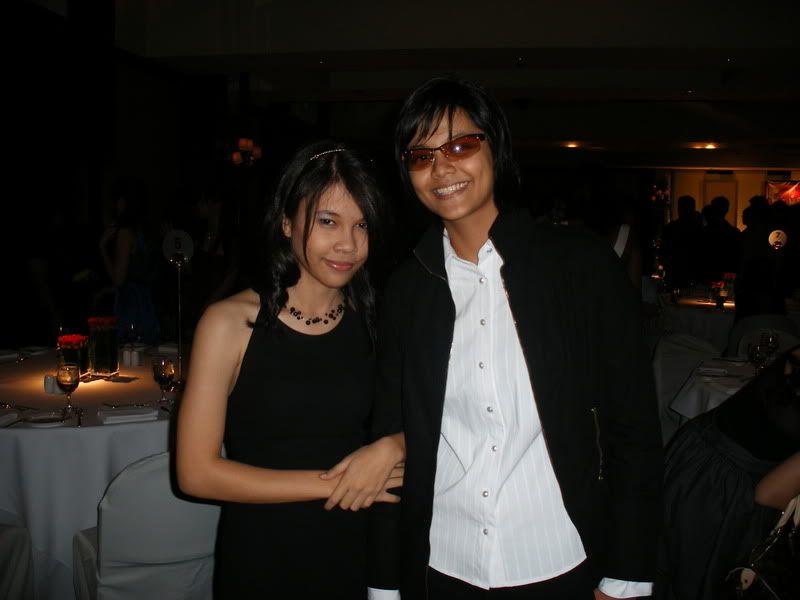 Me and the Hot Elia. I swear she even looks hotter than some of the guys that night.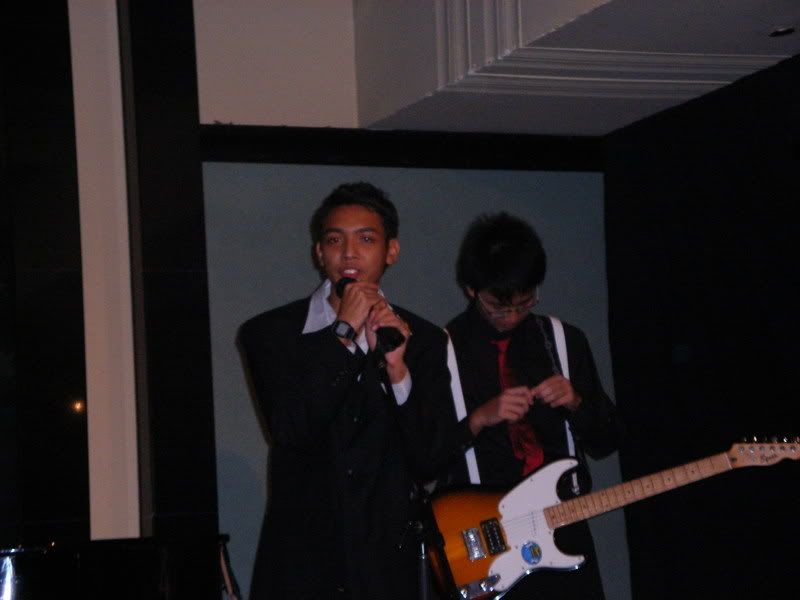 Halim's band which consisted of Halim, Fauzi, Jonathan and Siva. Halim looks hot with the guitar! HAHA! And Jonathan looks damn cute with those suspenders!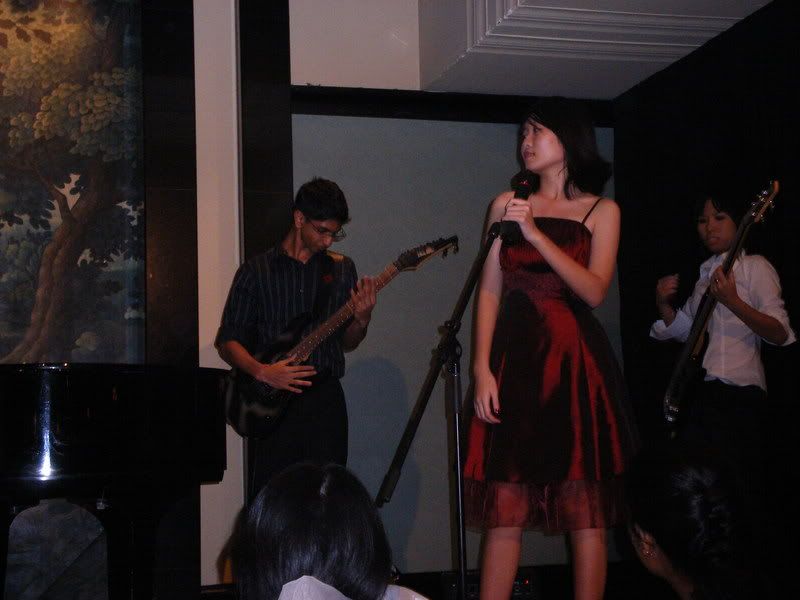 Yoke Cheng was serenading the whole hall with her great voice in her red hot dress. She looks damn gorgeous, lah, that girl!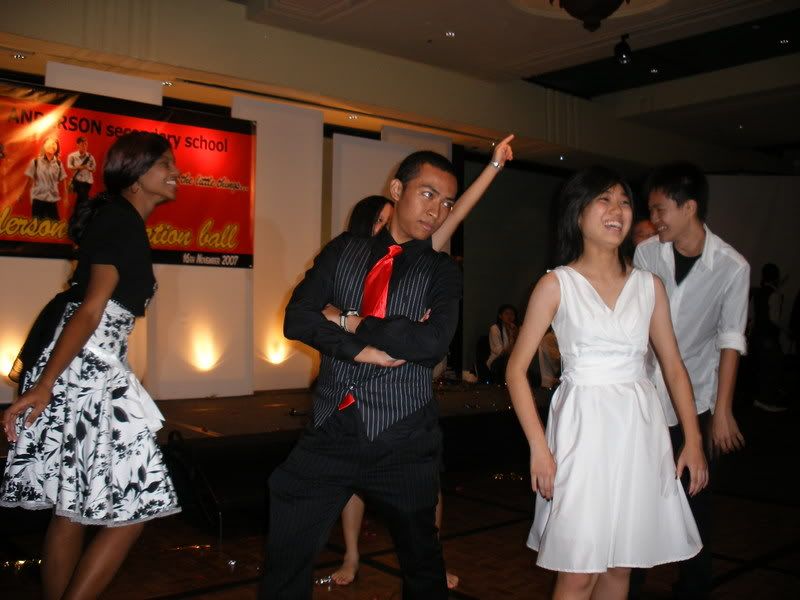 The sexiest people in the hell doing sexy back. You guys were great!! I'm really proud of you all! =)






Me and Joey, prom king nominee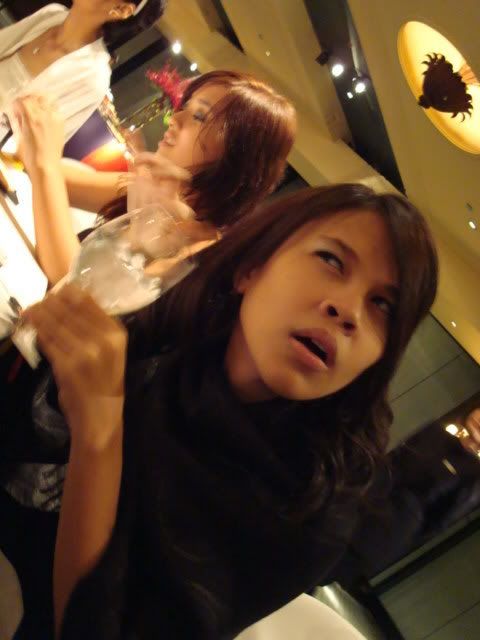 I'm actually making music with the glasses. You know when you run your fingers around the rims. I was entertaining the table. And yes, I failed. But I bet the dogs could hear some music! HAH!!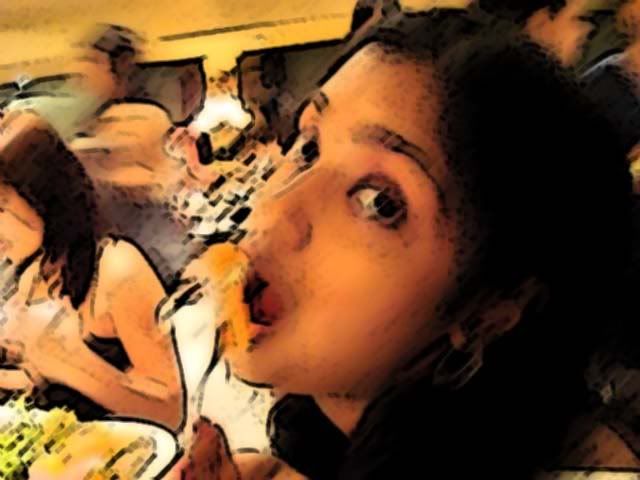 Keetha eating salmon. Eat salmon also must drama! HAHAHAHAA!!!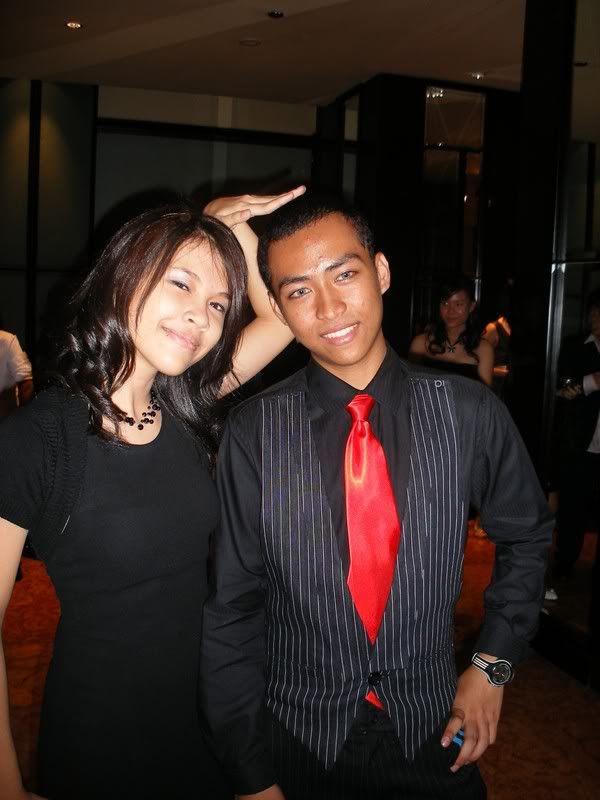 Azizi and me. FINALLY a guy who didn't tower over me and made my neck ache! HAHA!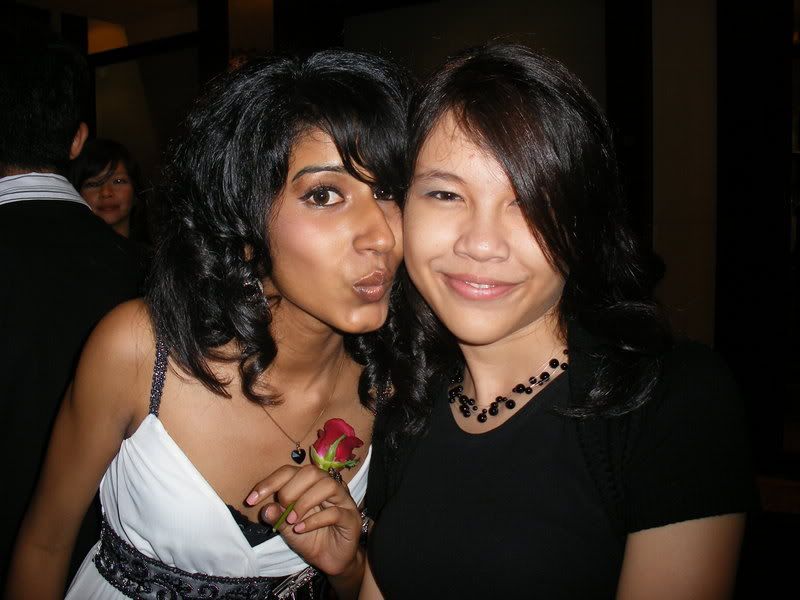 Mas the drama mama and me. =)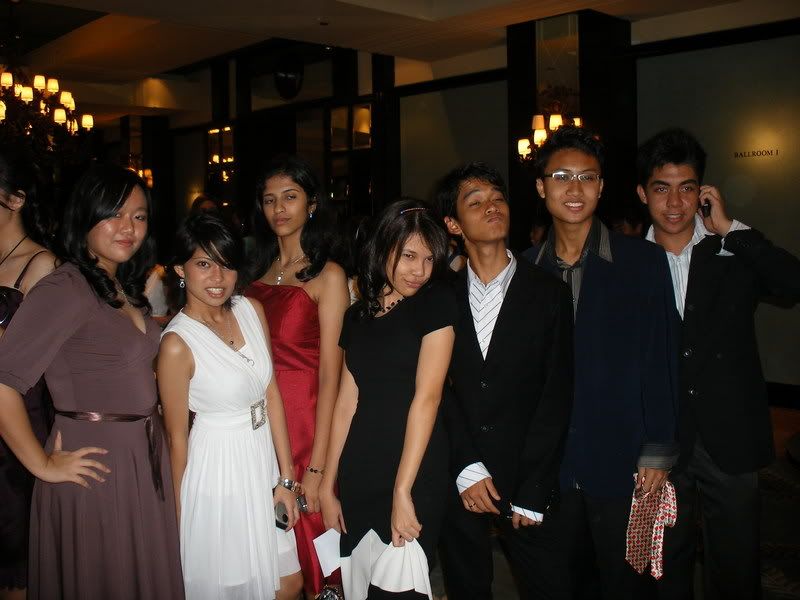 The drama peeps!! Don't we look great?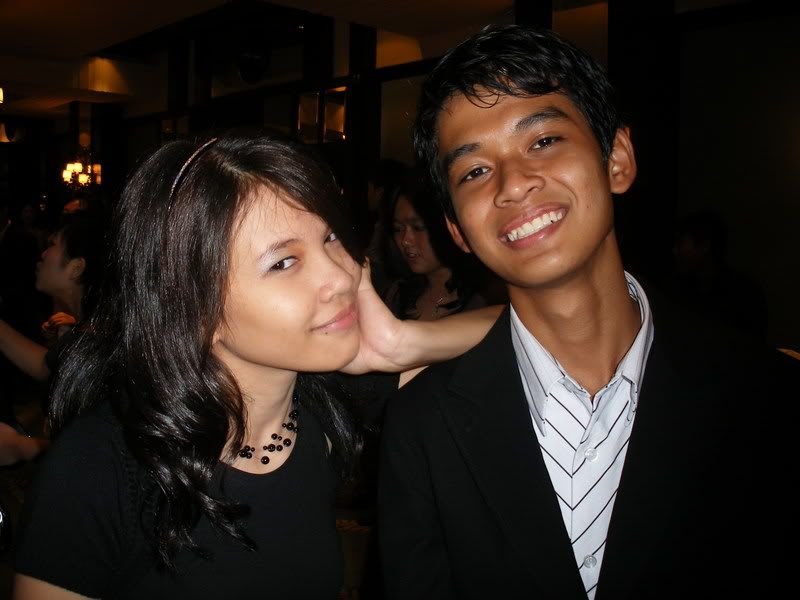 And last but not least... Halim and Me! =D


There were actually TONS of other pictures! And I promise to post more later, yea? I'm running out of com time right now. Overall, it was a great night. The people are gorgeous and the food, especially the desserts were fabulous! The performances were great too. Especially Zhi 'An's indian MTV. He was so sporting.

Anyways, I'll talk more next time. I'm off!

Have a great holiday, people! =)